The instructor in the studio for the first week (and the third week) was the great
Alan M. Thornton
. What a great guy! We had a ton of fun both weeks and Kevin, Alan and I made one hell of a team!
Alan and his "Angels."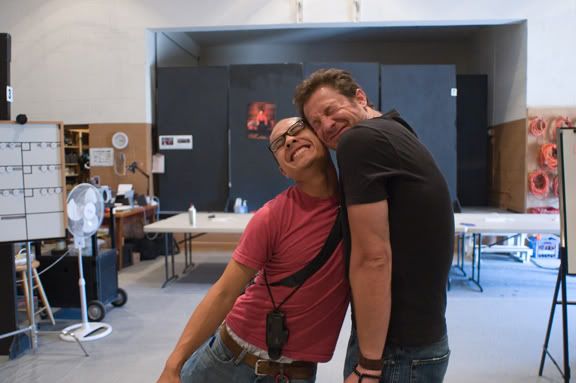 Kevin and Alan goofing around...
One of our locations the first week was the Scottish Rite Temple in Santa Fe. Mawgie, one of our models and a good friend of mine, brought along her daughter Maddy and she agreed to let me steal her away for a few minutes to grab a few shots.

A new edition to my "feet" series!
Week two our instructor was
Art Streiber
. What an amazing week. He co-taught the class alongside Brenna Britton, a photo editor from People Magazine. I learned more about the world of editorial and magazine photography in one week then I ever thought possible. Also, Art was a great sport about sitting for a portrait. Maybe he felt bad that I'd spent about an hour getting the lights just right...